General
National School Breakfast/Lunch Programs
CCSD 46 is a participant in the National School Breakfast/Lunch Program. The National School Breakfast/Lunch Program is a federally-assisted meal program created to offer healthy balanced meals to all students. Participating districts receive federal reimbursement and commodity food items from the USDA for every qualifying meal served.
The USDA requires meals to follow strict nutrition guidelines to ensure students receive age-appropriate nutrition. Compared to previous years, meals now contain more whole grains, fruit, vegetables, lower-fat milk, and age-appropriate portion sizes. Changes were made to better reflect the current Dietary Guidelines for Americans to help combat childhood obesity and to offer students a higher level of nutrition.
Arbor Management, the district's food service provider, takes the regulations one step further by upholding our A+ Nutrition Standards. Their nutrition team works together to develop healthy, balanced meals made with quality ingredients students love.
See the flyers below, and visit our Food Service Information webpage for more information on these programs.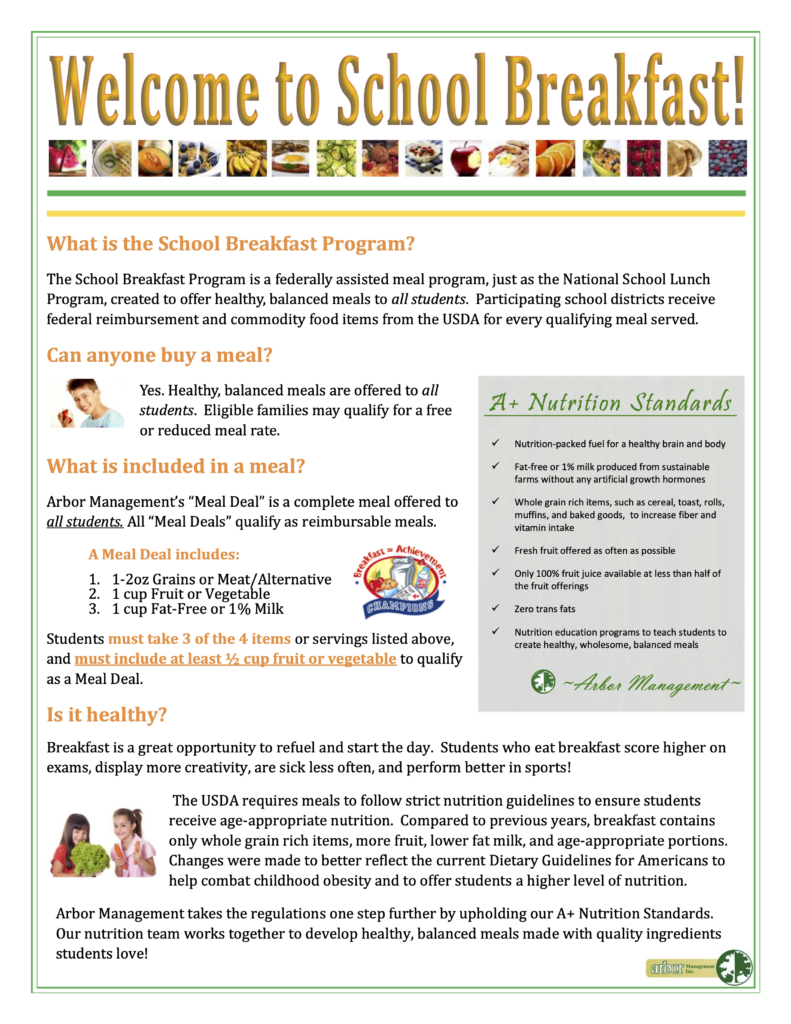 Download the flyer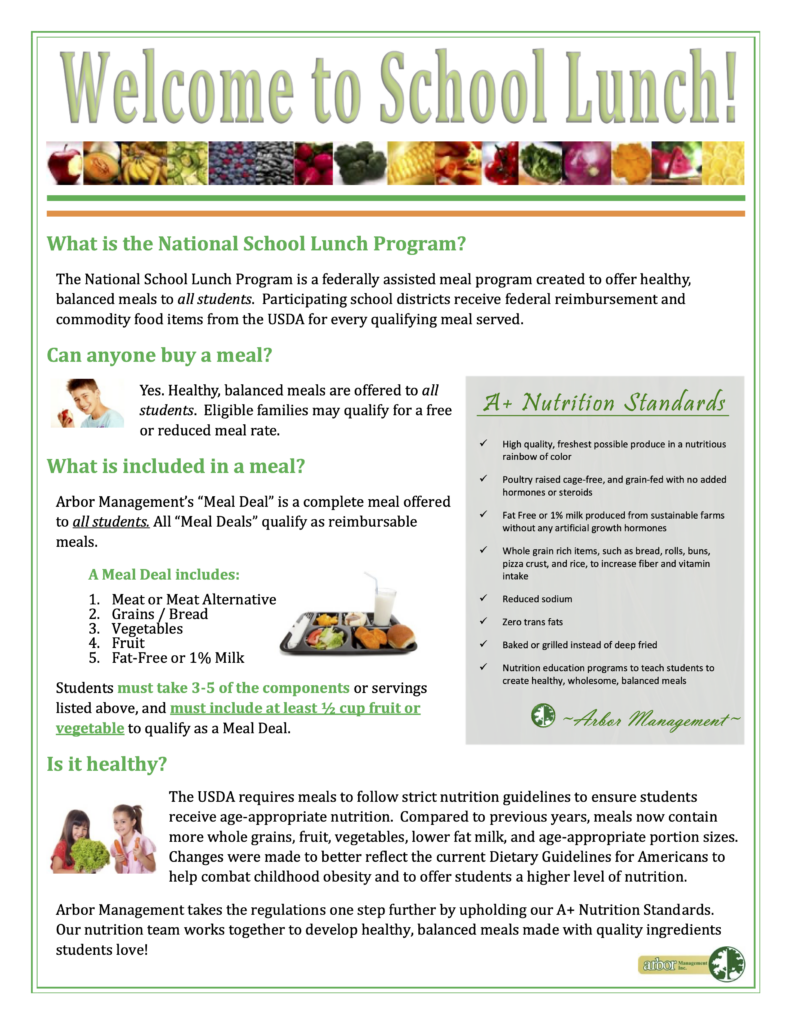 Download the flyer