General
Falcon News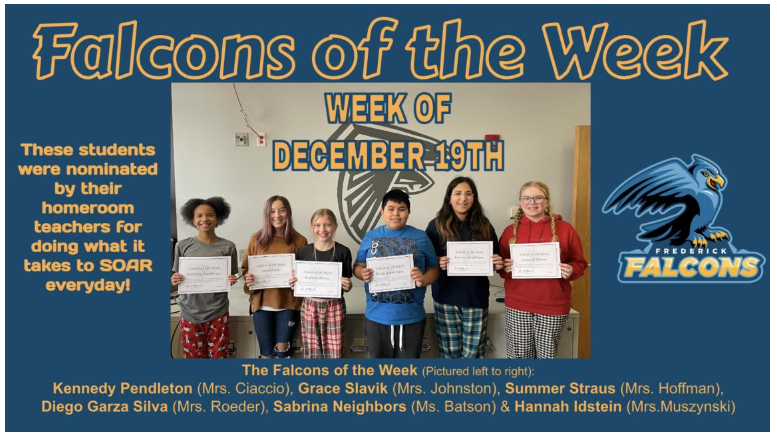 Chromebook Reminders
We are having a number of students coming to school without their Chromebooks fully charged and without headphones. Please remind your child that a large part of their responsibility in coming to school prepared to learn, is to have those things in place. When we return from break, we will spend some time reminding the students of these expectations.
Kindness Project
Thank you to our CCSD46 School Board for helping us to recognize some of our Kindness Project members and their efforts at the last school board meeting. A special shoutout to Miss Payleitner and Mrs. Golden for spearheading these projects.
Band and Choir Concerts
What a great turnout at our winter choir and band concerts over the last week. It was so great to see so many family members in attendance and the students really seemed to enjoy performing in front of an audience.
Important Dates
DEC 22 – JAN 8 – Winter Break
JAN 11 – Late Start 10:05 AM
JAN 16 – No School – Martin Luther King Jr. Day