General
Falcon News - Jan 20, 2023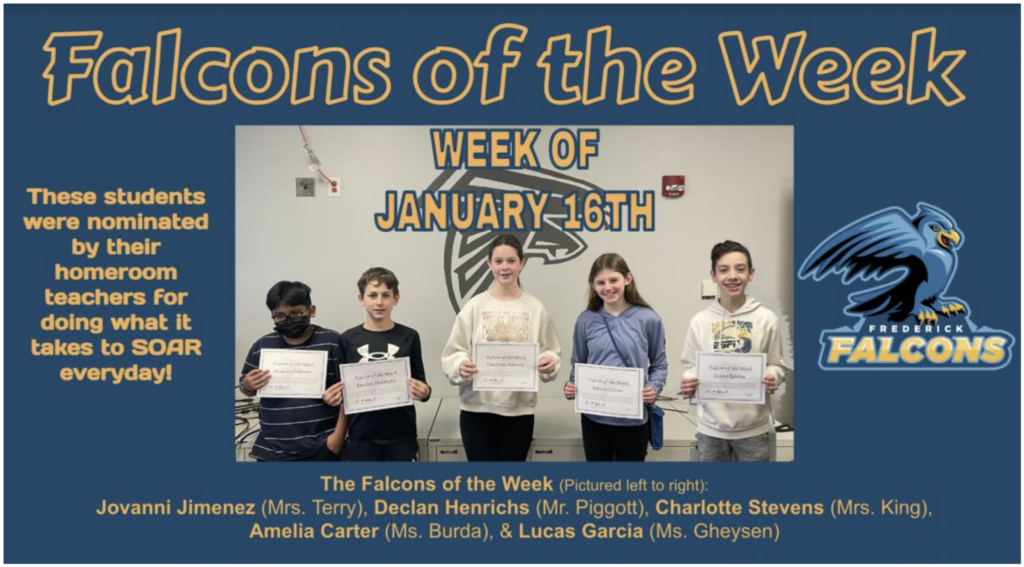 Intramural Session 3
Please use the link below to see our next Intramural offerings and to sign-up. Registration closes next Wednesday.
https://docs.google.com/forms/d/e/1FAIpQLSfPmgyiR2M8SMCabfPYI1gRafhXZU7nU6bXEgtT8oHfJtQ4yw/viewform
Alliance Club
If your child would like to participate in the Alliance Club, please sign the attached permission slip and have your child return it to the school office. The first meeting is planned for next week, 1/25.
Important Dates
FEB 8 – Late Start 10:05 AM
FEB 17 – Early Dismissal 11:45 AM
FEB 20 – No School – Presidents Day
Download the newsletter and attachments